Our gourmet, handmade marshmallows are naturally free from fat, egg, gluten and dairy products. Produced by artisans, our hand-cut marshmallows contain fresh fruit and/or only the best quality Fair-Trade chocolate. Unlike the taste and texture of the traditional marshmallow, the quality and natural ingredients in our gourmet mallows bring a unique taste experience to any special event be it wedding, soirée, dinner party or just a treat for you and those for whom you care.
To quote a mum sampling a variety of Sicilian Lemon she exclaimed, "Oh how wonderful, a dessert for grown-ups". There has been a delicious excitement about our marshmallows being for grown-ups ever since.
Our signature flavours are available all year around, but if there is a flavour you would like that you cannot see, please do not hesitate to let us know.
Grown Up Marshmallows are handmade in small batches on Exmoor National Park with 100% natural ingredients and packaged in 100% recyclable, biodegradable, compostable material out of consideration for the planet.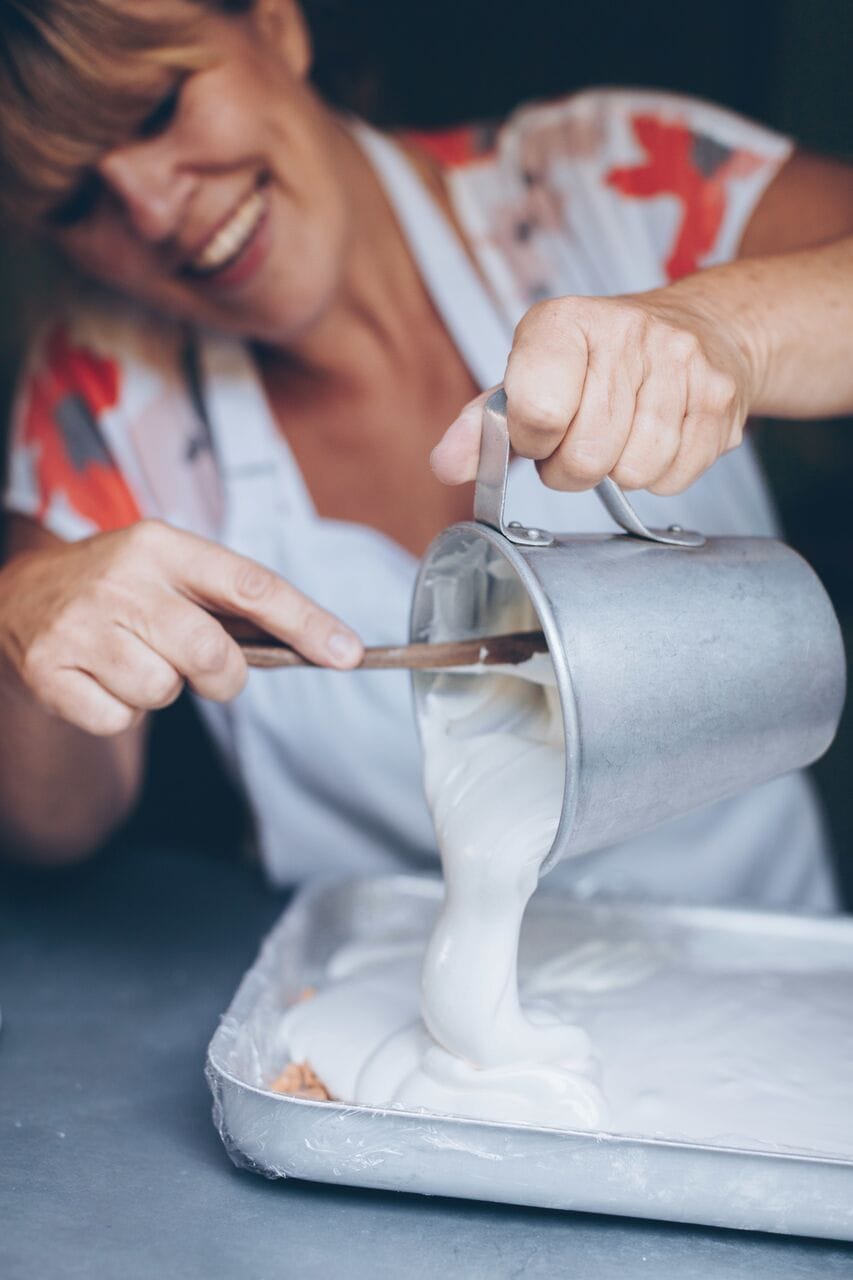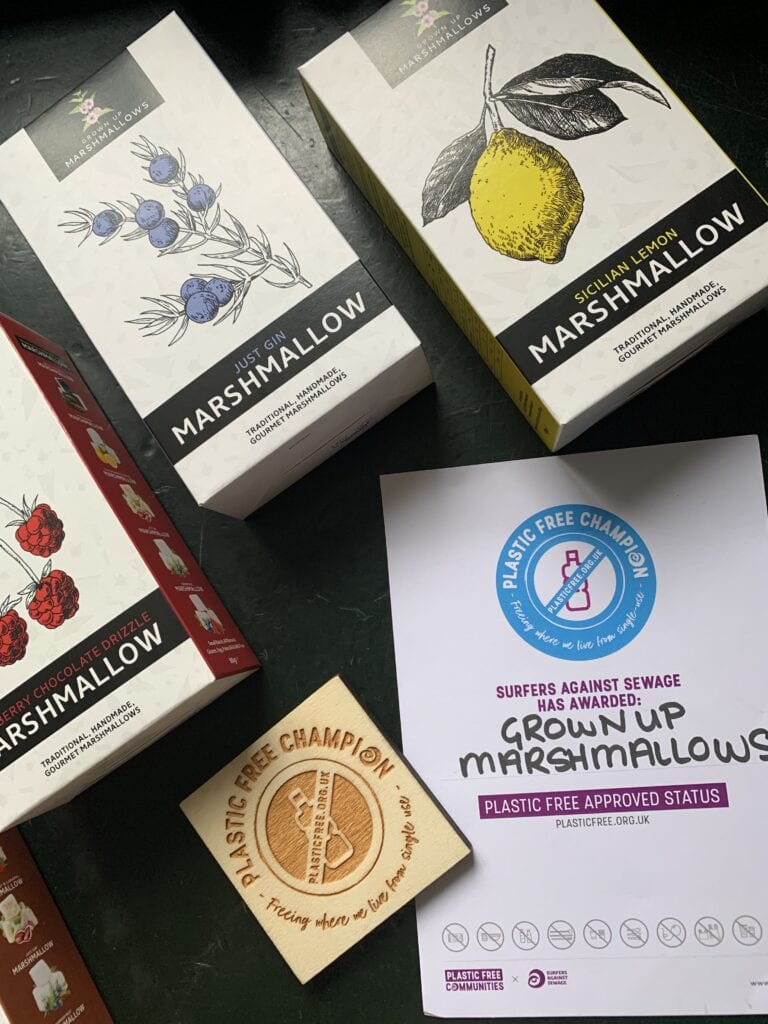 We are delighted to be awarded official recognition for our 'consideration of the planet'.
This week Grown Up Marshmallows was awarded 'Plastic Free Approved Status' from plasticfree.org.uk
This has been my passion since starting the business in 2015. Our corn starch bags inside a recycled box printed with water-based paint and no lamination to protect it is who we are. Even the trays inside our Luxury Variety Box and Deluxe Presentation Boxes are biodegradable. It may cost a little more to produce, but I think the planet is worth it. It is wonderful to have official recognition and an award for something so key to the Grown Up Marshmallows brand philosophy.
Thank you plasticfree.org.uk