Please see some of our testimonials below: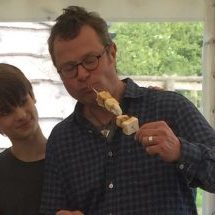 We are very proud of our luxuriant flavours and those that are fruit flavoured, are actually full of fruit! Therefore, Grown Up Marshmallows accommodate most dietary requirements whilst offering something really quite special for your guests.
We can match most colours and themes of you and your partner's day, from Vintage to Fairy Tale, and Gothic to Global, trust me we have catered for many different variations.