Celebrating the joining of two people deserves something as unique and special as you are
At Grown Up Marshmallows we understand that you want something special that not only looks great, tastes great, but also leaves a great memory for years to come.
Our bespoke, premier, flavoured marshmallows will give your special occasion the wow factor!
We like to speak with all of our customers to ensure they receive exactly what they require. Quality and good service are as important to us as they are to you.
Wedding Occasions
Your celebration occasion will certainly have the 'wow factor' with our gluten, fat and dairy free mallows. As-well-as premier flavoured marshmallow platters; we offer towering treats of over 120 mallows themed to match your special day. With over 15 flavours to choose from, we are sure to have your favourite. The list of flavours for you to choose from are on the homepage listings of the mallow collection.
Spoilt for choice? Why not have a variety of flavours with something different on every tier! Pleasure Pyramids start from £149.90 with multi-buy specials available.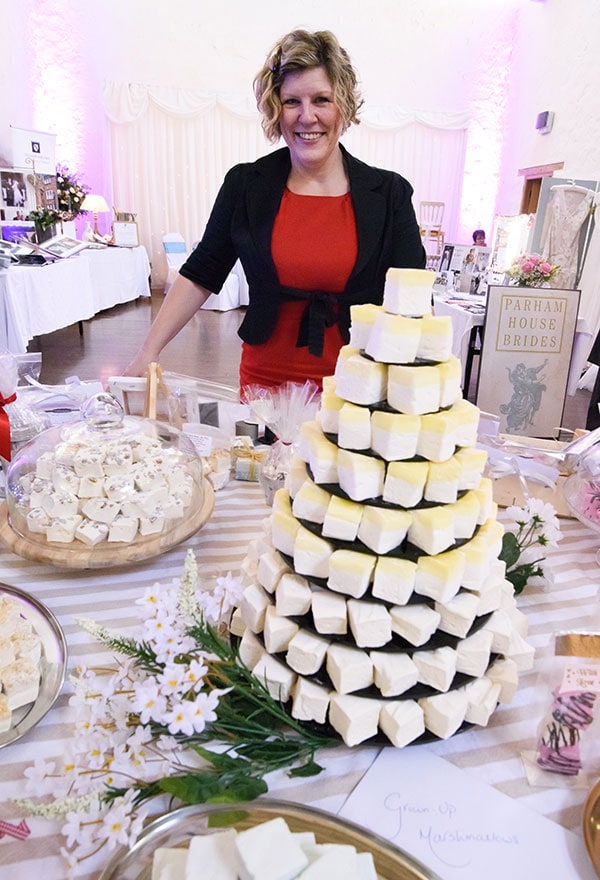 Other gifts available
Remember, whether you choose platters, pyramids or chocolate drizzled double raspberry hearts your day is important to us.
The list of flavours for you to choose from are on the shop listings of the mallow collection.
Please call or mail one of our confectioners to discuss your specific requirements or general enquiries.
We look forward to hearing from you...
Fire Pits for your wedding
Have a Fire Pit at your wedding celebration to bring your party together and watch the fun flow and new relationships form.
We will supply your choice of loose Marshmallow flavours that appeal to all age-groups at any time of year.
Being a Grown Up is a choice!